Metagenics: New Zealand & Australia's Leading Practitioner-Only Products
Discover the excellence of Metagenics, recognized as the leading provider of high-quality, premium practitioner-only products in New Zealand & Australia. At Matakana Pharmacy, we pride ourselves on bringing you the best in healthcare, ensuring you receive only top-tier products.
Our dedicated team of practitioners has curated the Metagenics range, now available online in a revolutionary manner. With our online consultation form, you can ensure that your chosen Metagenics product is safe for use, without any adverse interactions with other medications or supplements you might be taking. This innovation allows us to bring the consultation process directly to you, ensuring safety and convenience right from your preferred device*.
Why Choose Metagenics Products?

Metagenics
stands out for its commitment to quality and efficacy. Here are some benefits of choosing Metagenics:
Proven Quality: Metagenics products undergo rigorous testing to ensure they meet the highest standards.
Tailored for You: With our online consultation, you receive products that are suited to your unique health needs.
Safe and Effective: Our team ensures that Metagenics products are safe, especially when combined with other medications or supplements.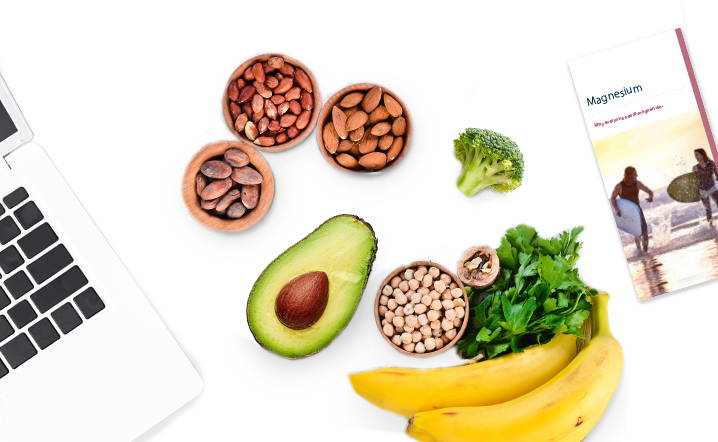 FAQ On The Metagenics Range

Metagenics stands out for its commitment to quality and efficacy. Here are some benefits of choosing Metagenics:

How soon can I expect delivery after ordering Metagenics products?
We aim to dispatch orders within 24 hours. Delivery times may vary based on your location.
Can I consult with a practitioner directly?
Yes, not only do we have our online consultation but our team is available for direct consultations. Please contact us for more details.
"I've been using Metagenics products from Matakana Pharmacy for over a year now, and the results are fantastic. The online consultation adds an extra layer of assurance with my other meds."
- John A

Metagenics Fibroplex MagActive Powder is a premium Magnesium shown to support people in need of a Magnesium to help with muscle issues including spasms, cramps and restless leg syndrome. This support of healthy muscle function is better with Metagenics as they use a highly absorbable form of Magnesium to ensure quick onset of support and long lasting relief. Formulated with active Vitamin Bs this product surpasses many competitor brands in function. Available in Raspberry or Neutral Flavor.
A Magnesium based multi designed to help support a healthy stress response. This product works to help support the production of neurotransmitters known to have a calming effect on the nervous system. This helps with both responding to stress and adapting to it.
Has extra magnesium to feed the stress handling mechanisms of the body.
An amazing multivitamin that contains highly absorbable forms of many of the essential Minerals and Vitamins that the body needs to function at its best. This is a practitioner only product providing stronger and better forms of your daily multivitamin and mineral needs. This product also assists many specialist diets.
A Highly Purified And Concentrated Fish Oil supplement with very clean DHA and EPA. DHA helps with lots of cognitive health processes and EPA provides an anti-inflammatory effects to support the Heart, healthy cholesterol levels as well as providing support to the nervous system. All of this in a convenient capsule form to counteract any fishy aftertaste. These capsules are enteric coated which means a special coat is added to help protect the stomach and make this ultra gentle on the digestive system.
A great blend that contains Magnesium, With Lutein And Zeaxanthin For A Healthy Circadian Rhythm. This is the fancy term for sleep cycle control. A product to help support you getting to sleep easier and stay asleep for longer. It offers ingredients to work on muscle relaxation and supporting nervous system function. If you can sleep because of stress, muscle aches and pains, overactive brain or simply to overworked this is the product for you to try! Suitable for Vegans too!
A Premium powerful Probiotic blend to support a Healthy Immune System Function. This product is great to strengthen the digestive immune system and help reduce inflammation as a result of food - meaning that it helps support and manage allergy symptoms due to anti-inflammatory strains in the formulation.
This products is free from animal products, dairy protein, lactose, eggs, gluten, wheat, nuts and soy protein and artificial colours, flavours and preservatives.